From Blue to Green: Transforming Jobs Around the World
Chapter 1: On the Forefront of Change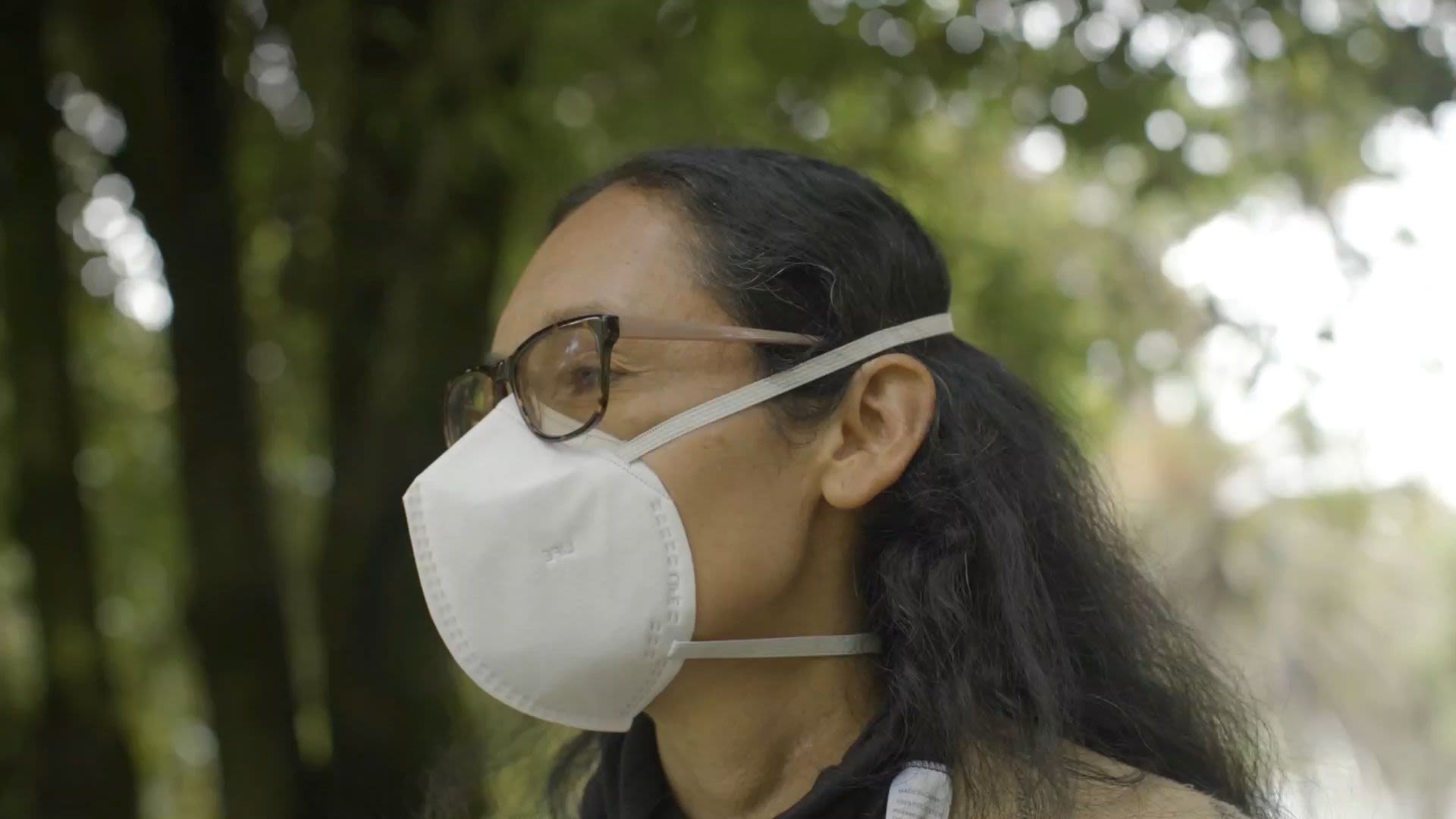 Bold action to tackle the climate crisis has never been more urgent. Through actions at home and leadership around the world, the United States is doing its part to build a zero-carbon future that creates good jobs and ensures a healthy, livable planet for generations to come.

In the interactive story that follows, you'll meet two people on the front lines of the green jobs revolution — Tim, a construction foreman from Pittsburgh, Pennsylvania, and Sandra, a renewable energy specialist from Bogotá, Colombia. Despite the miles that separate them, Tim and Sandra and the communities they represent share much in common. Take a few moments to get to know them and learn how they are acting locally to change minds and open doors for the next generation of green workers.
Tim Sippey, foreman on a massive solar installation project in Pittsburgh, was learning on the job, along with the 12 workers he led.
In October 2019, as the team prepared to place solar panels on the roof of a former steel mill, Sippey was anxious. He knew the crew was anxious too. Although Sippey is a seasoned construction worker with experience fixing airplanes and building bridges, neither he nor anyone on the crew had installed a solar panel before that day.
Earlier, Sippey had made a model on his kitchen table, complete with miniature construction cranes and a to-scale dilapidated mill building with its roof at the correct angle to the cranes. He had hoped it would help them figure out how to land 5,000 solar panels — with minimal breakage — on "Mill 19" in the Hazelwood neighborhood of Pittsburgh.
Meet Tim Sippey from Pittsburgh, Pennsylvania.
Meet Tim Sippey from Pittsburgh, Pennsylvania.
Mill 19 is the largest sloped structure in the United States and the remains of one of Pittsburgh's last operating steel mills. At its peak, it employed 12,000 steelworkers, including Sippey's father. Now, Sippey's crew was beginning its conversion to a center for innovation and green energy.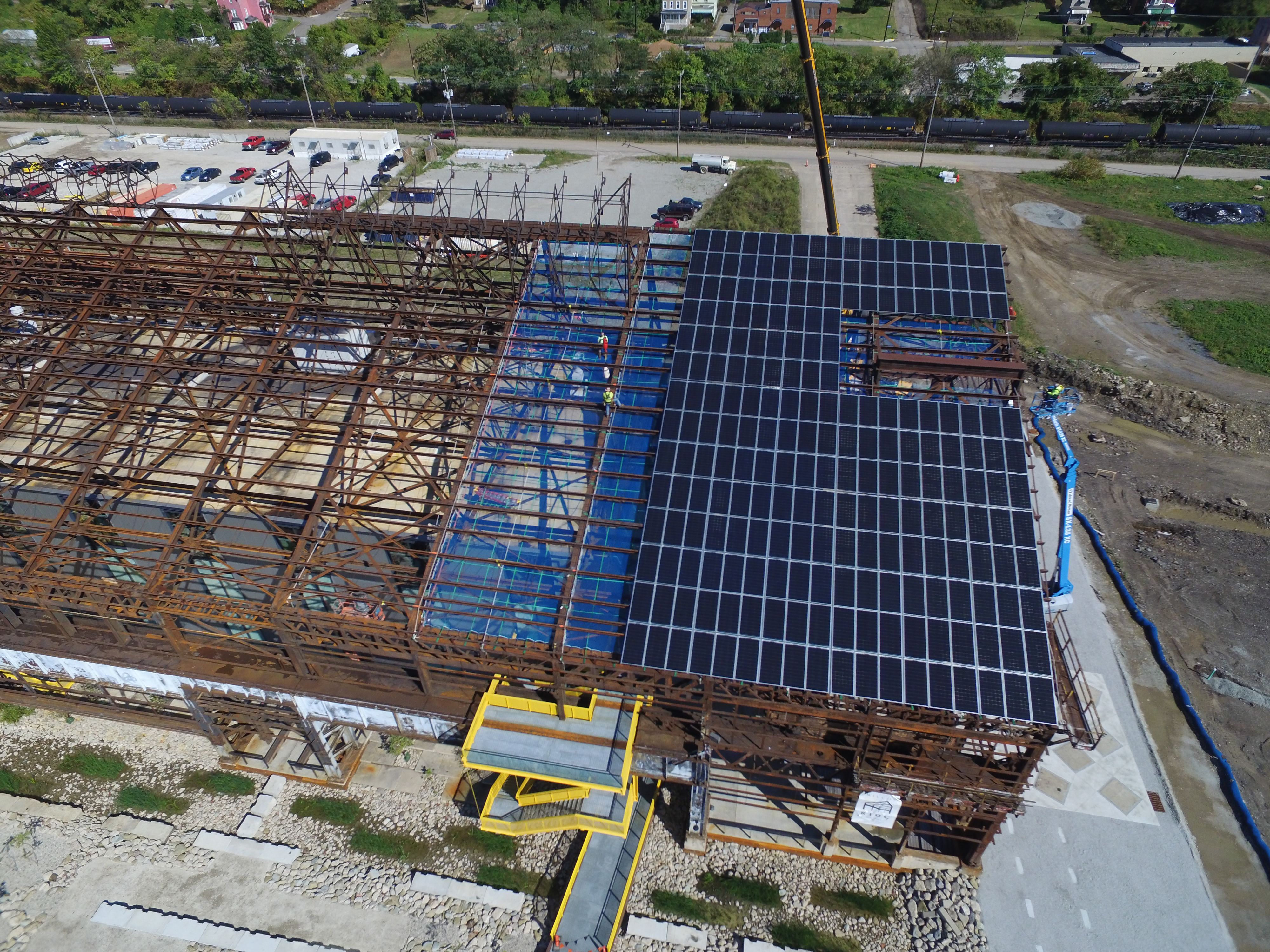 Coming up next:
Learn more about the role that the steel industry played in shaping the city of Pittsburgh and the lives of the people who lived there, including Tim's father, Meade J. Sippey. Read Chapter 2: The Steel City.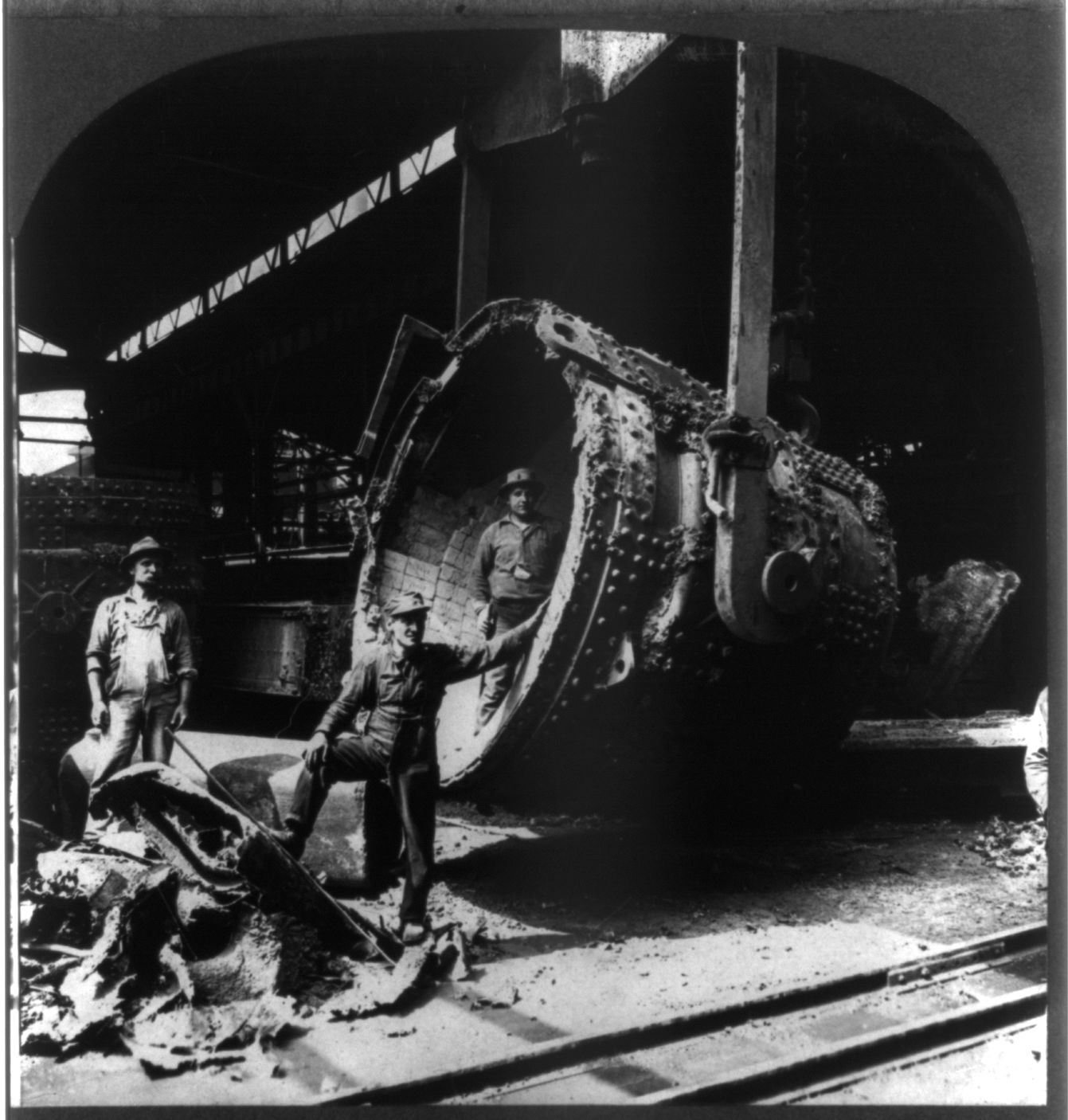 Photo credit: Library of Congress
Photo credit: Library of Congress