How to Build an Equitable, Accessible, and Inclusive World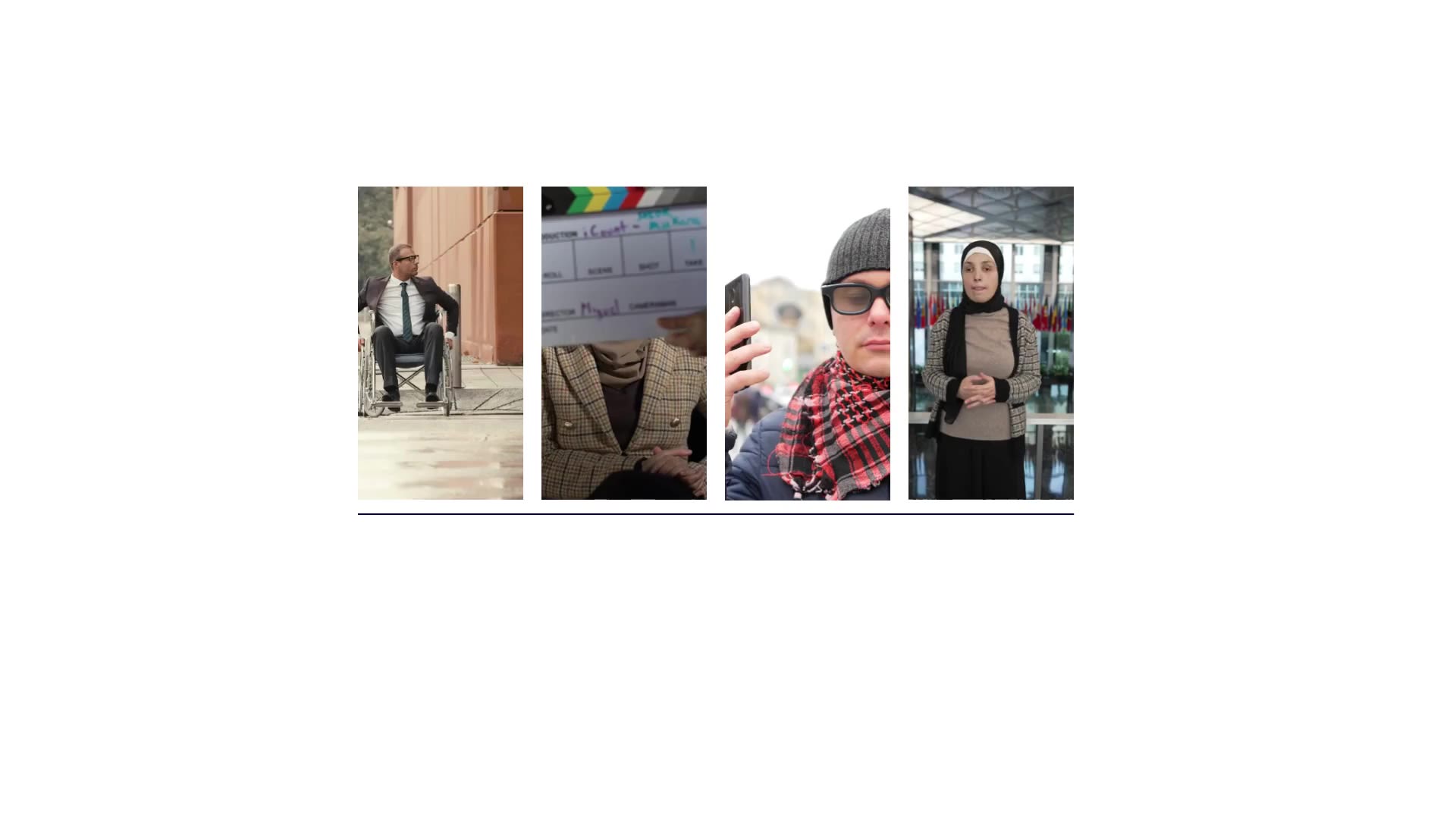 When people with disabilities can fully participate in school, work and social activities, they live more rewarding lives. Their communities succeed, too — economically and in less tangible, but equally important, ways.
Countries that pass laws and initiate strong policies to protect people with disabilities can achieve such outcomes.
The Americans with Disabilities Act (ADA), passed by the U.S. Congress in 1990, provides equal opportunities and entitles people with disabilities in the United States accommodations, if necessary, so that they can study or work. The ADA requires architectural remedies too: Buildings and public spaces must eliminate barriers to access for people with disabilities. The groundbreaking legislation has brought greater participation in daily life by people with disabilities and, just as important, increased their impressive contributions to science, politics, business and the arts.
VIDEO
Other countries, from the United Kingdom to Mongolia, have passed similar legislation, and the United States, whose efforts in this area are led by State Department Special Advisor on International Disability Rights Sara Minkara, encourages others to codify such protections.
Here's how laws and policies make a difference to people with disabilities, and to everyone: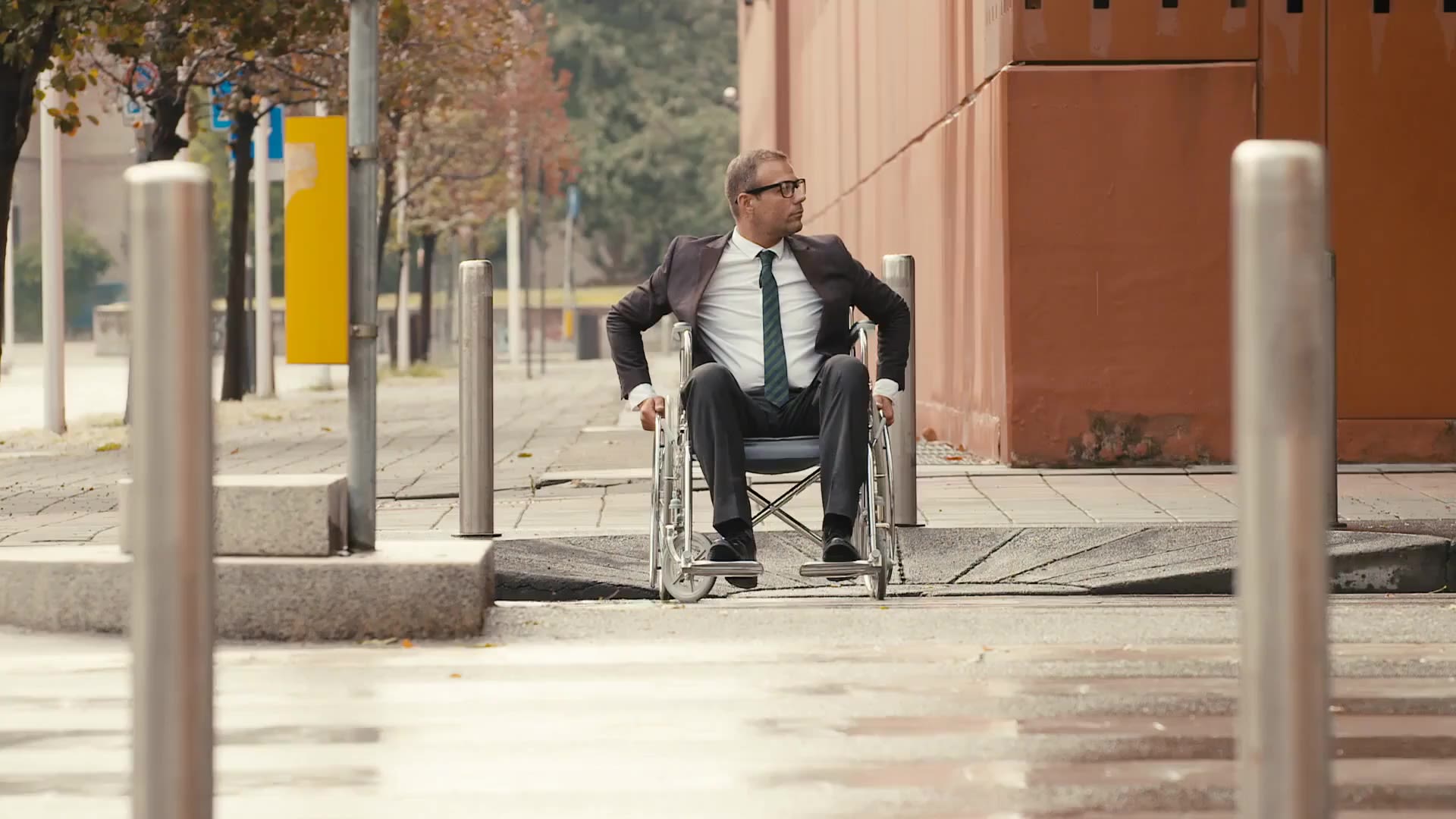 A wheelchair user crosses a street.
A wheelchair user crosses a street.
One of the most immediate improvements for people with disabilities, after an ADA-type law is passed, is greater accessibility. In the United States, starting in the 1990s, more people began to move around public spaces easily — thanks to more curb cuts on sidewalks, wheelchair ramps, and audible pedestrian signals. It was the first boost for many in finding a new job or socializing with friends outside of their home.
In 2008, Norway passed its Anti-Discrimination and Accessibility Act. As a result, the country has initiated a national project to ensure all urban and recreational areas are inviting for people with disabilities by 2025.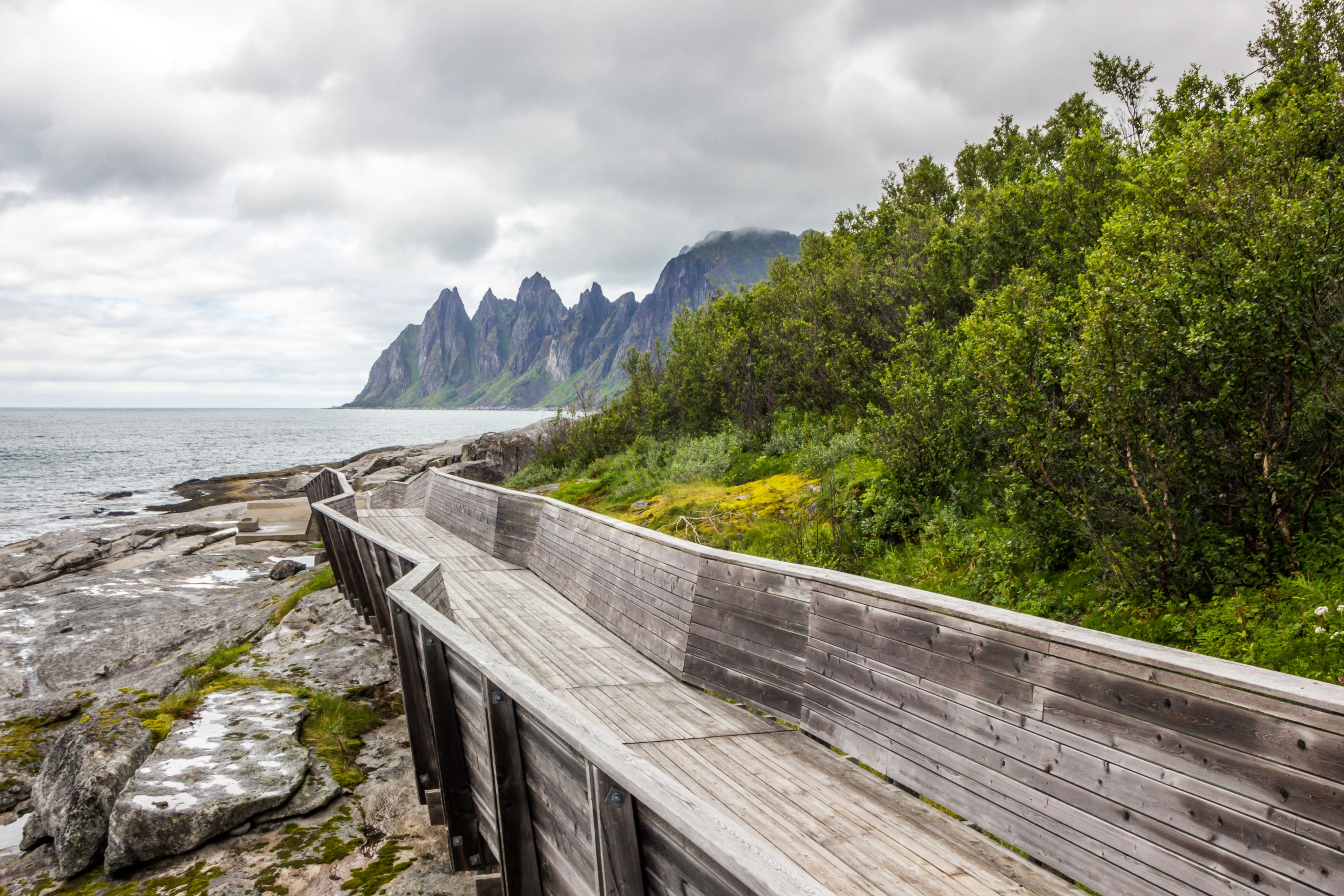 "The opportunity to move around in society easily, efficiently and safely is crucial for being able to participate in working life and social activities," a government report states. "The government will therefore develop and adapt the transport system so that as many people as possible are ensured good mobility and that individual special solutions are avoided in so far as possible."
VIDEO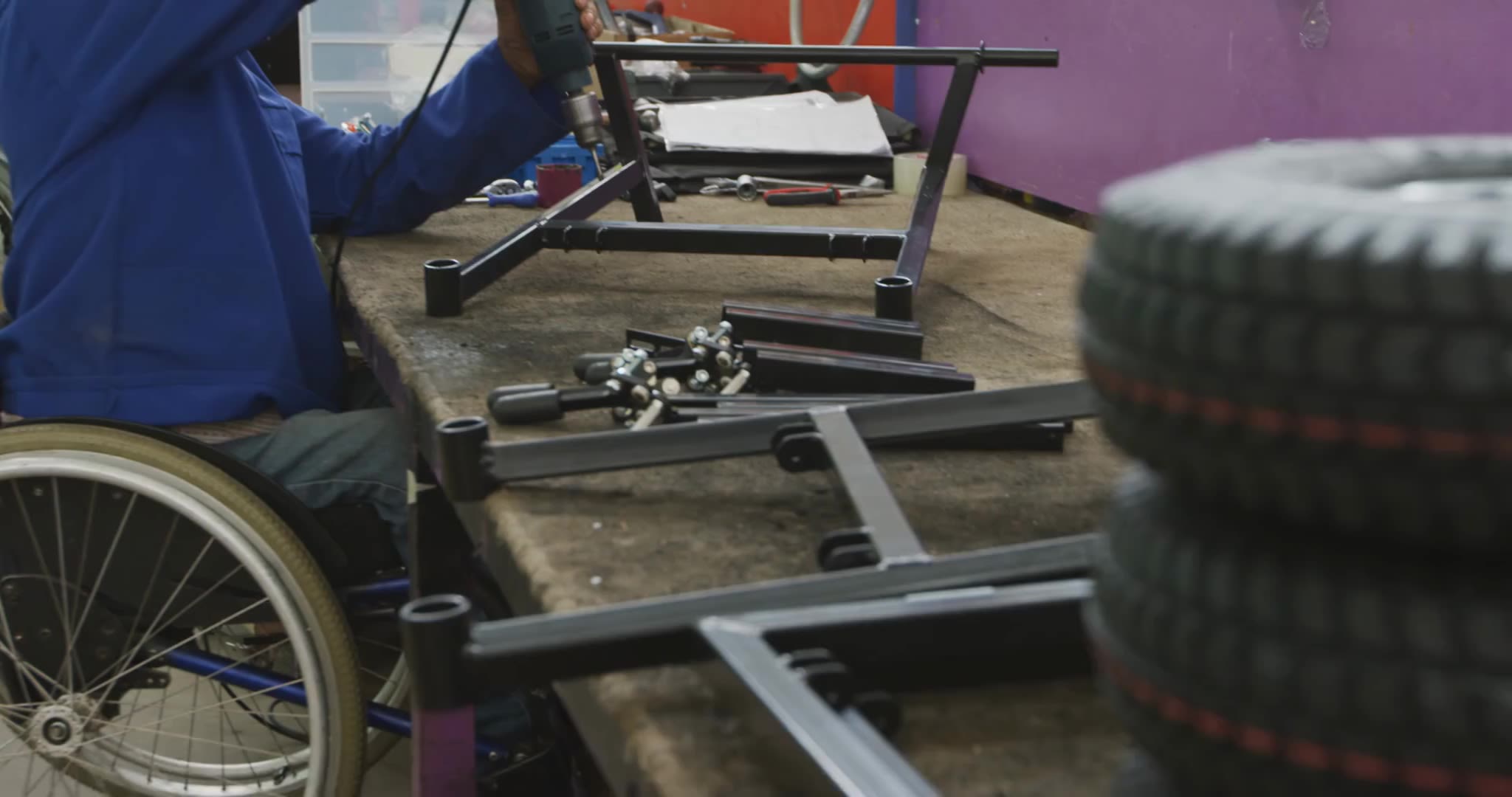 Workers build assistive technology.
Workers build assistive technology.
When people with disabilities join the workforce, productivity measures often improve, and economies grow.
U.S. private-sector companies that follow best practices for employing people with disabilities outperform (revenue-wise) U.S. firms that lag in such practices. Conversely, disability and poverty are often linked in countries where ADA-type laws are not fully implemented.
VIDEO
Since 2008, Chile, the Czech Republic, Denmark, Lithuania, and the United Kingdom have increased employment rates for people with disabilities. In 2010, the United Kingdom updated its 1995 Disability Discrimination Act, renamed the Equality Act, to strengthen employment protections for people with disabilities. As a result, the share of British people with disabilities who are employed increased from 40% to 50%.

Accessibility affects more than particular individuals' jobs and their employers' profits. When people with disabilities can access shopping and dining or enjoy popular vacation spots, all kinds of businesses win. Americans with disabilities have $500 billion in annual disposable income and are likely to spend it at businesses that make it easy for them to do so, according to the state of Illinois.
For its part, Germany is working to make cultural attractions accessible to everyone. Its tourism website boasts increased access for people with disabilities at nature reserves, city centers, and other popular places. Including friends or family members with disabilities in social plans helps everyone's quality of life.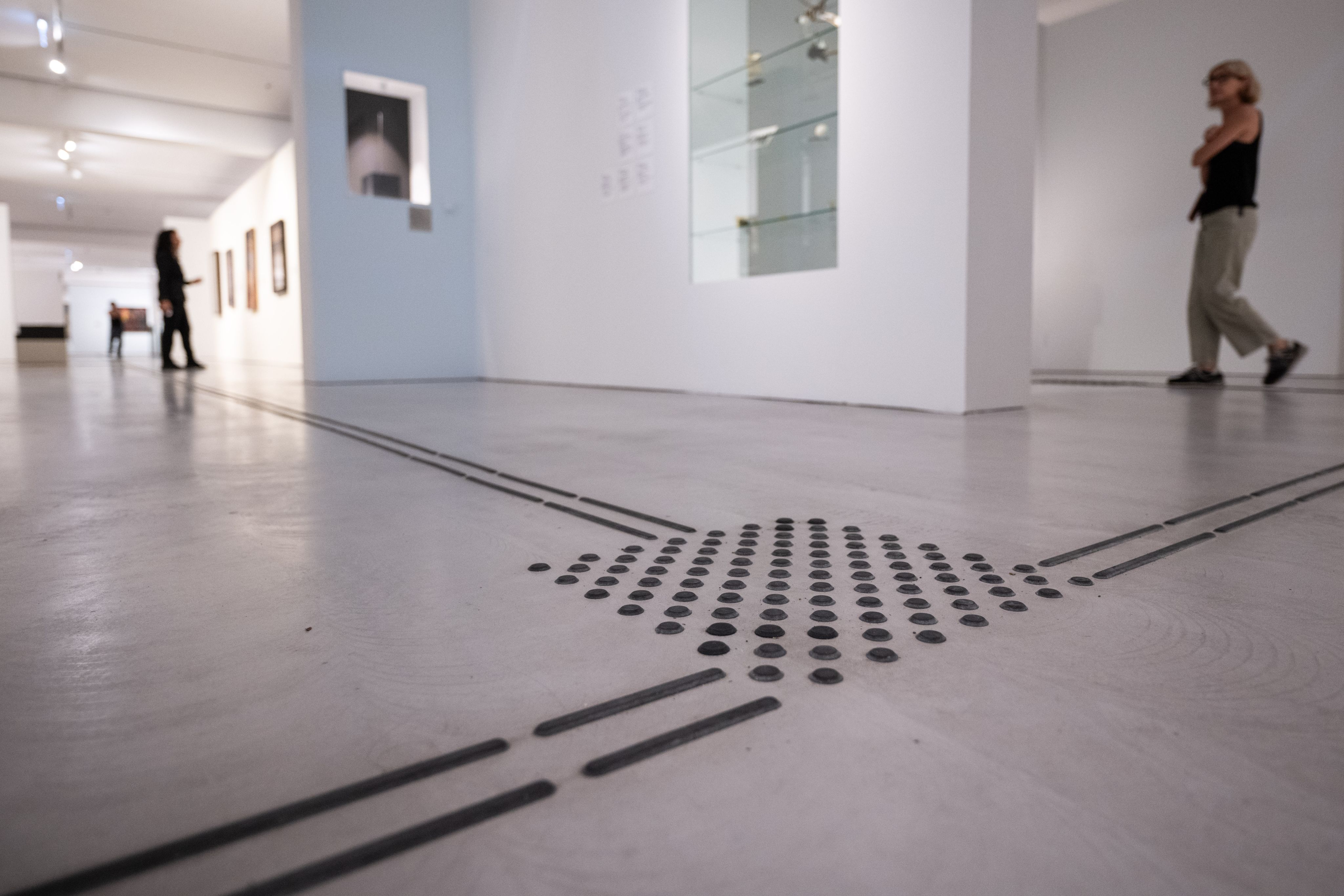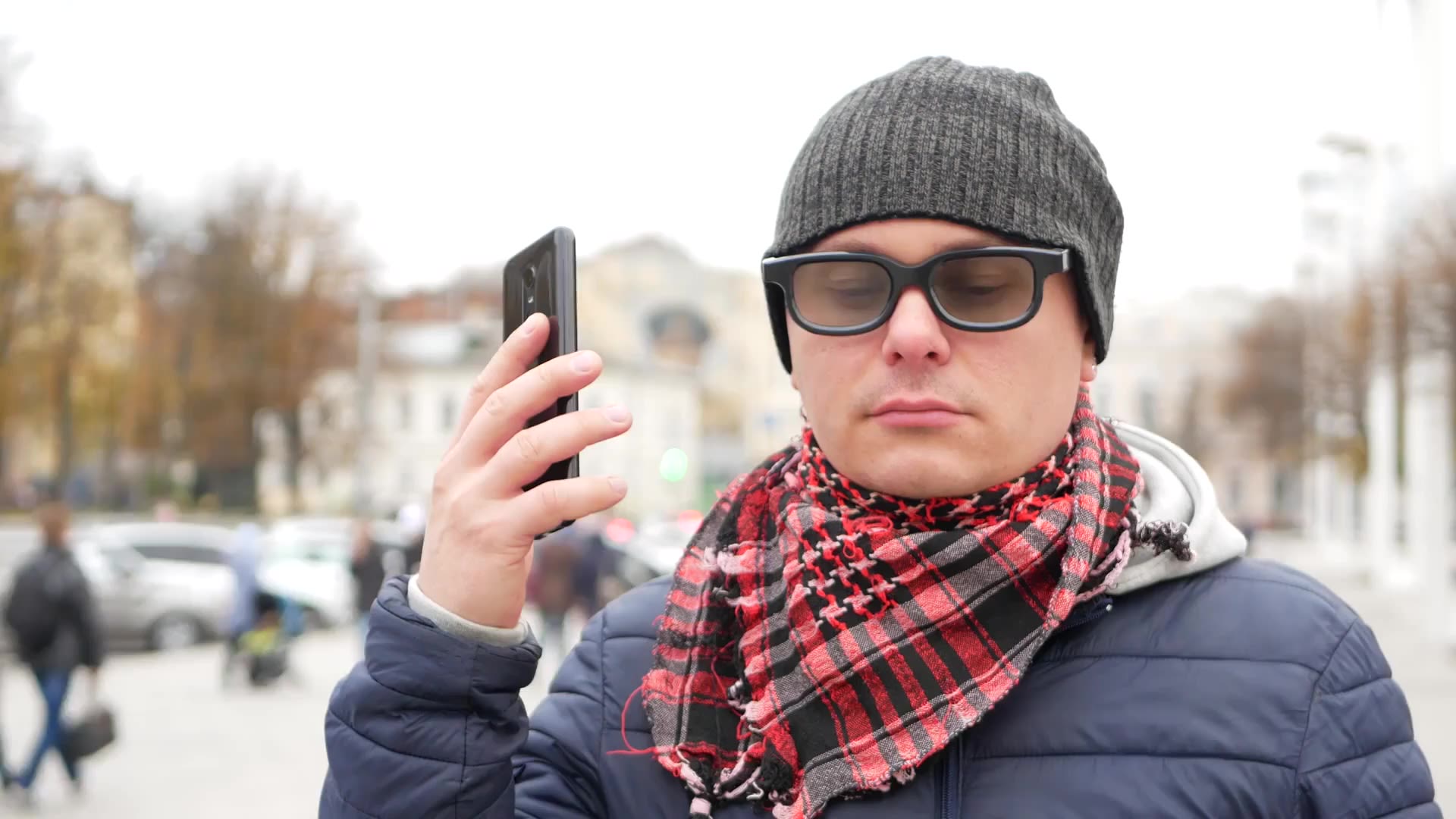 A man who is blind uses a smart phone.
A man who is blind uses a smart phone.
People with disabilities spur innovation — at times as inventors themselves and at times by lowering barriers to their full inclusion. Everyone uses some of the ubiquitous items — a mobile phone with text messaging capability is one example — whose early prototypes were invented by someone with a disability.

The rights of all to participate in society have fueled innovative assistive-technology too — think of an app that reads out loud or a wheelchair lift.
VIDEO
Japan's private sector has stepped up to develop products and services that help people with disabilities to move around cities without hindrance. Ashirase Incorporated created special shoes and an accompanying mobile app to help people who are blind or visually impaired. The app geo-locates where the wearer is walking and sends vibrations through the shoes to guide them. Another Japanese-invented app — WheeLog! — was created by a wheelchair user to allow her and others like her to share routes, resulting in a network of accessible-transportation maps.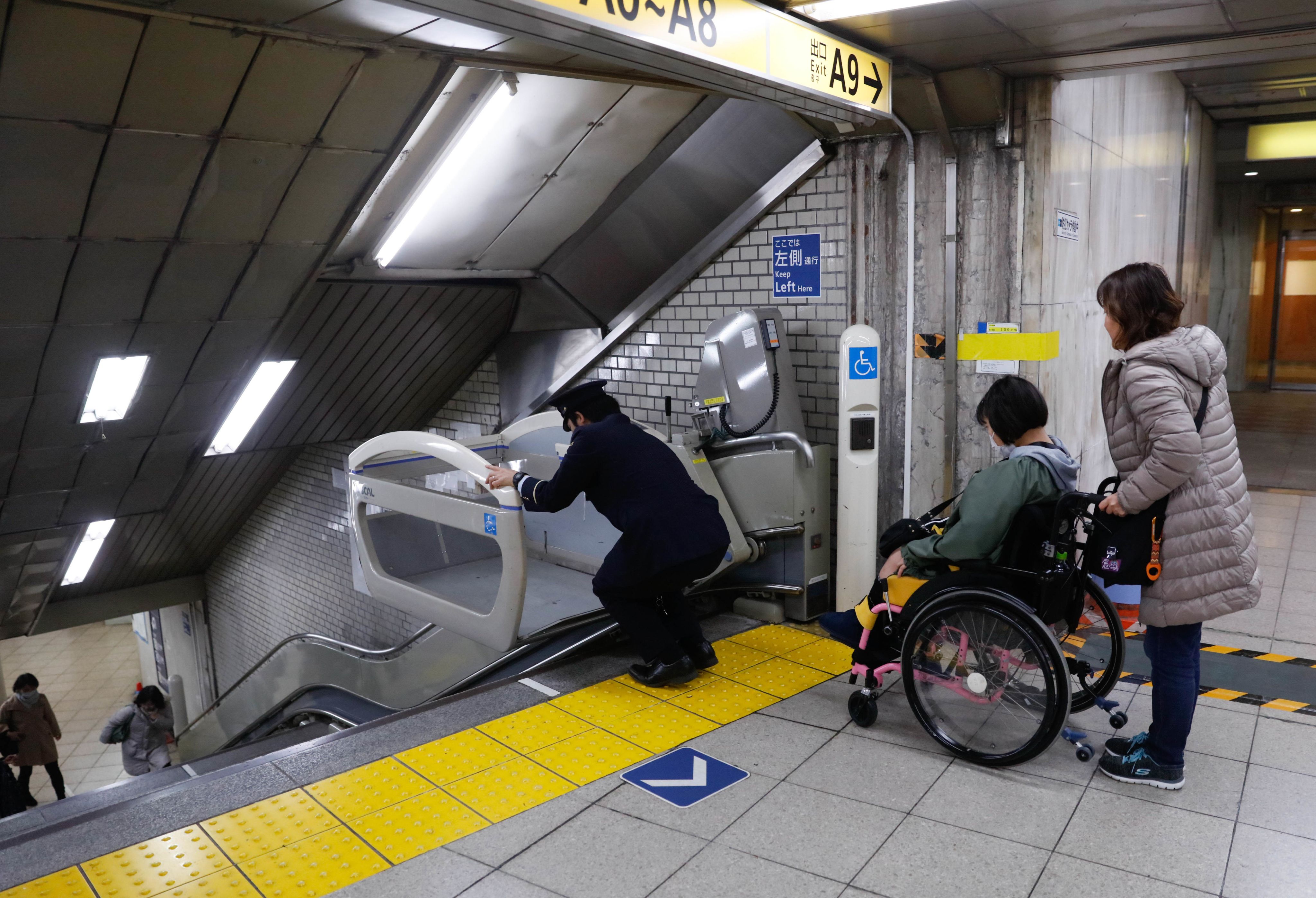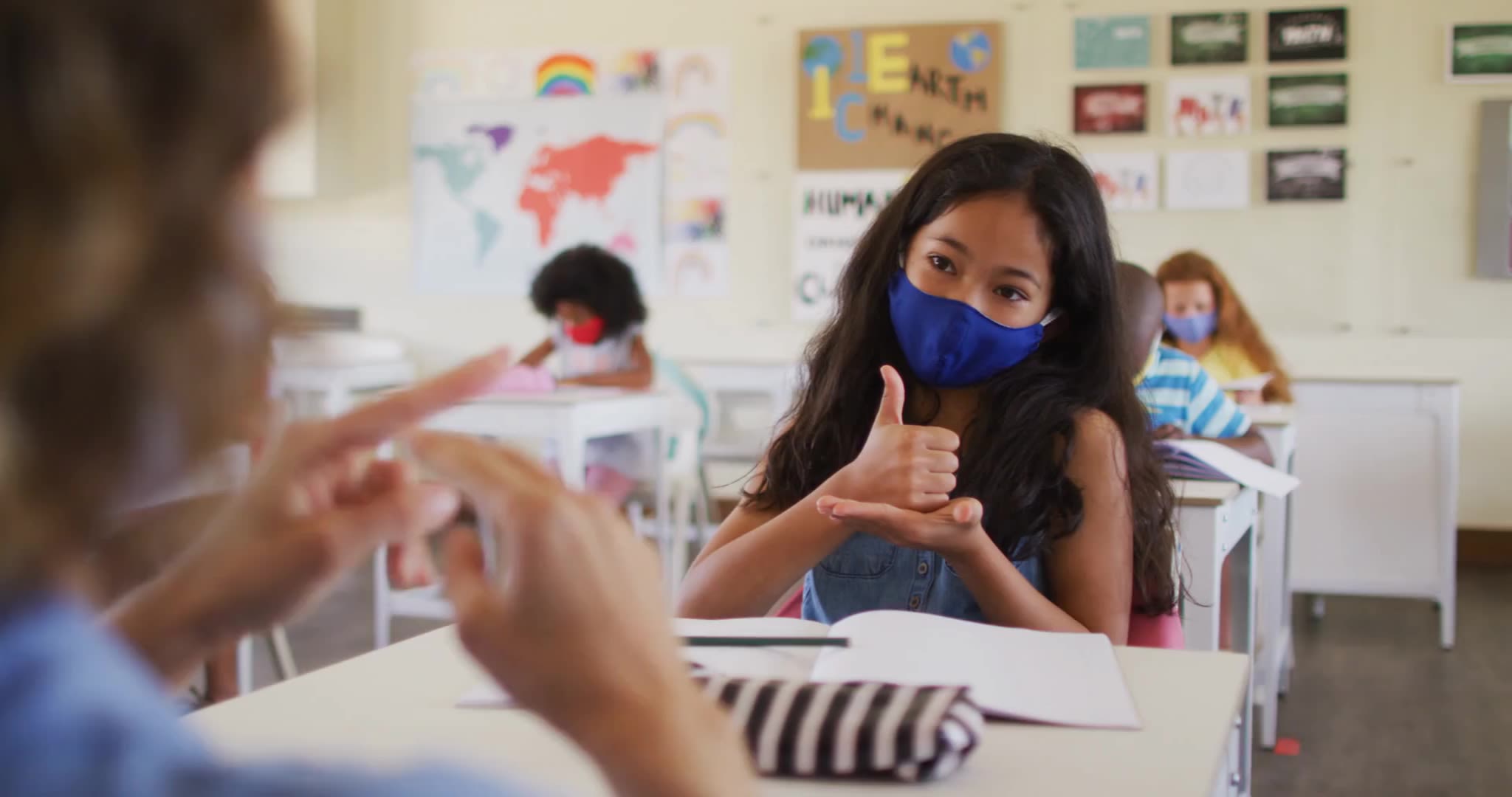 A young girl communicates with her teacher in sign language.
A young girl communicates with her teacher in sign language.
Well-educated people often reach a high status of living and enjoy better health, relative to those with less education. And their success also boosts the wider economy.

It's why Title II of the ADA requires schools — whether public or private — to make facilities, learning and activities inclusive of everyone. Some students with disabilities are among the 7.3 million students (15% of all students) who receive inclusive education services such as speech-language pathology, audiology services or physical therapy.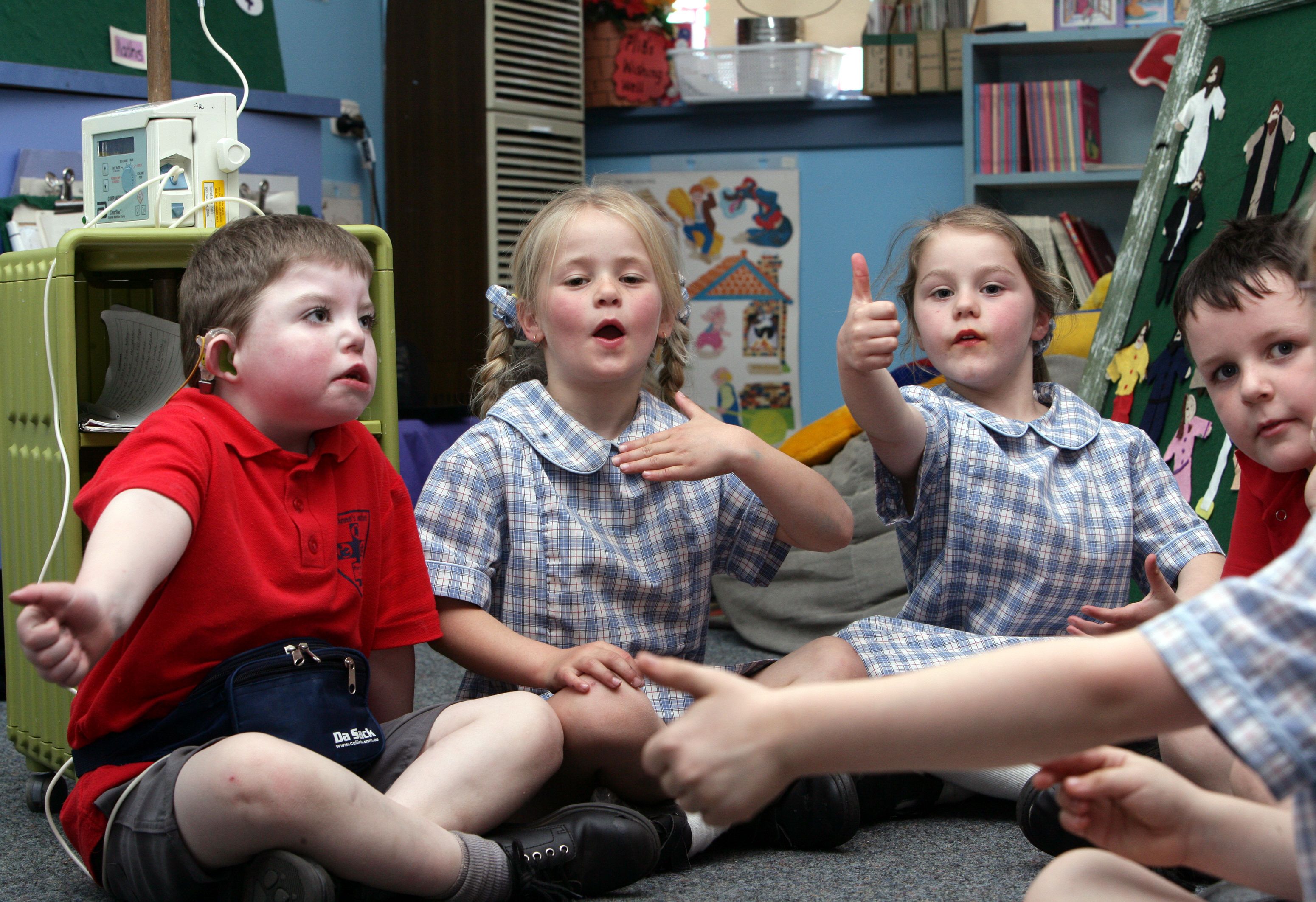 For its part, Australia passed the Disability Discrimination Act in 1992, which bars discrimination against people with disabilities in education, as well as in other areas. The act and a follow-up law in Australia, the Disability Standards for Education 2005, require teachers to ensure children with disabilities have the same opportunities as their classmates. As a result, almost all school-aged children with disabilities go to school in Australia.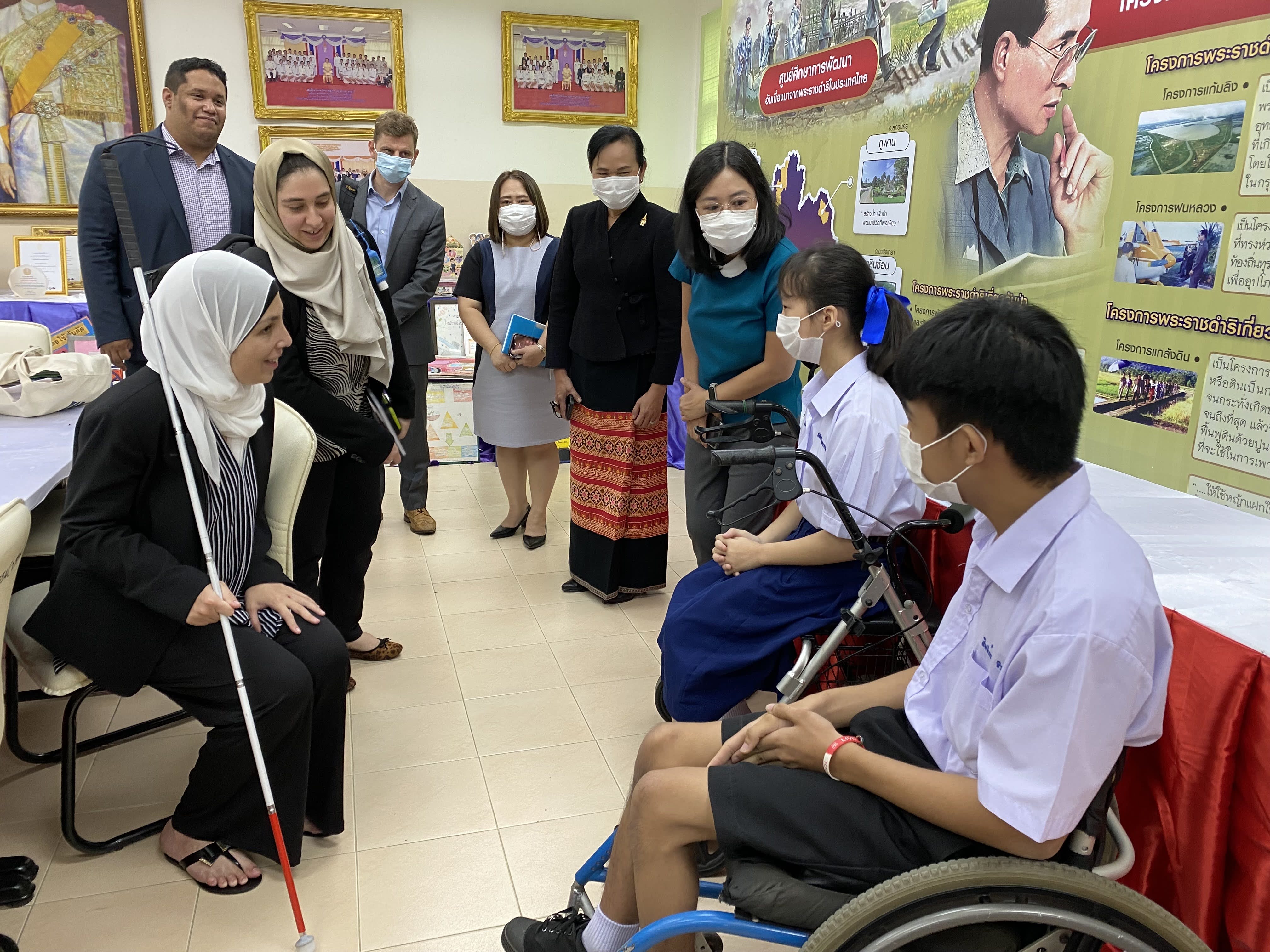 "I went to public schools and had very supportive teachers and a very supportive community," Minkara told the Harvard Kennedy School. "… the United States had laws and infrastructure in place to allow me to get what I needed."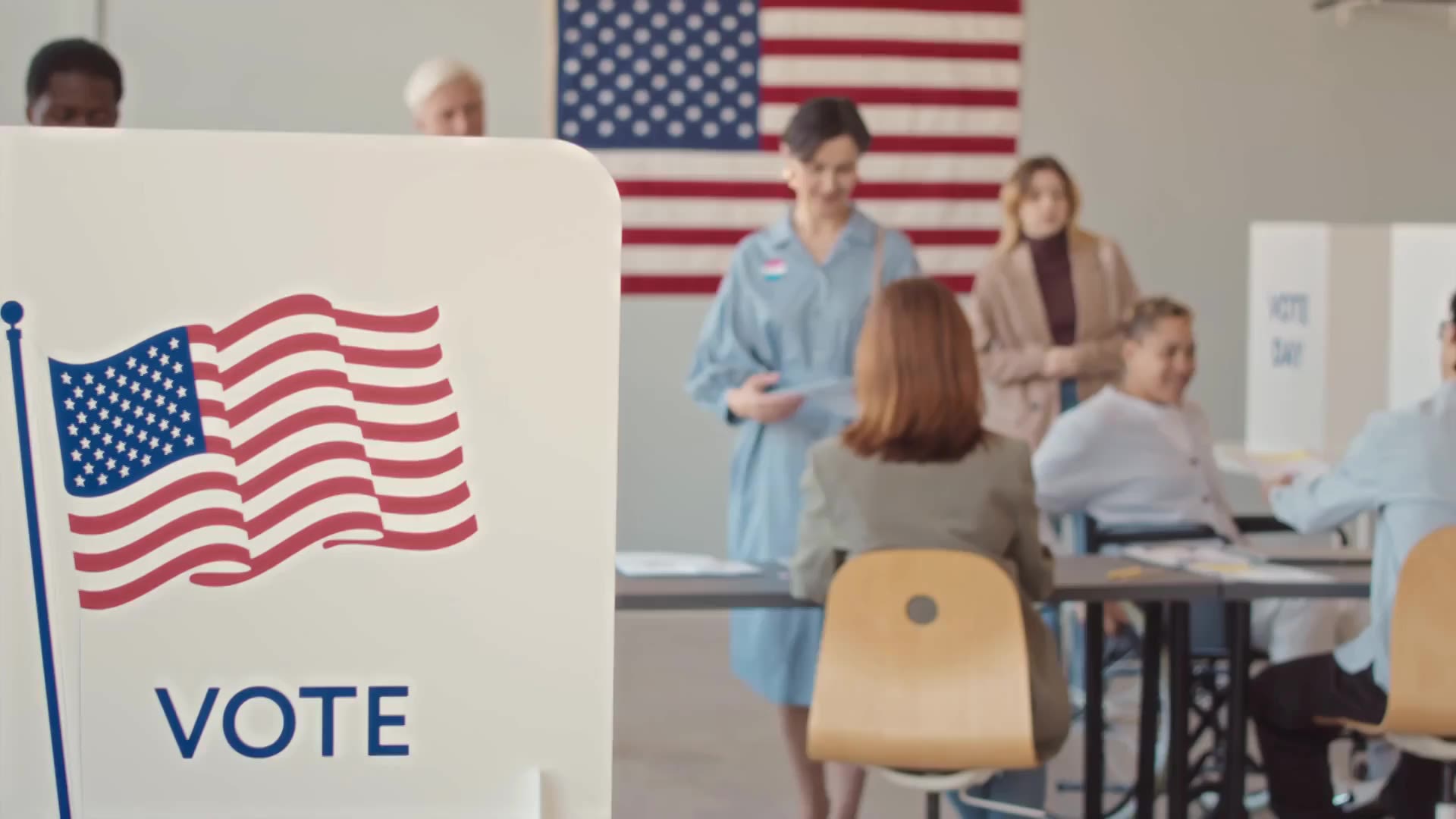 People vote at a polling station.
People vote at a polling station.
In a democracy, all citizens have a voice. It's why the ADA requires the officials who run U.S. voting locations to implement a checklist to eliminate barriers to entry for anyone with a disability. The rules increase voter turnout and protect the rights of all citizens, not just a select group, to participate in the nation's democratic processes.
VIDEO
New Zealand, where about 20% of citizens have a disability, has been working since 2005 to improve voting access. "Facilitating participation" is the core of its disability strategy, the government says. In 2020, New Zealand officials released a comprehensive plan to provide voting information in accessible formats and promote voter registration and participation in parliamentary elections. As a result of these efforts, 99% of citizens with a disability vote!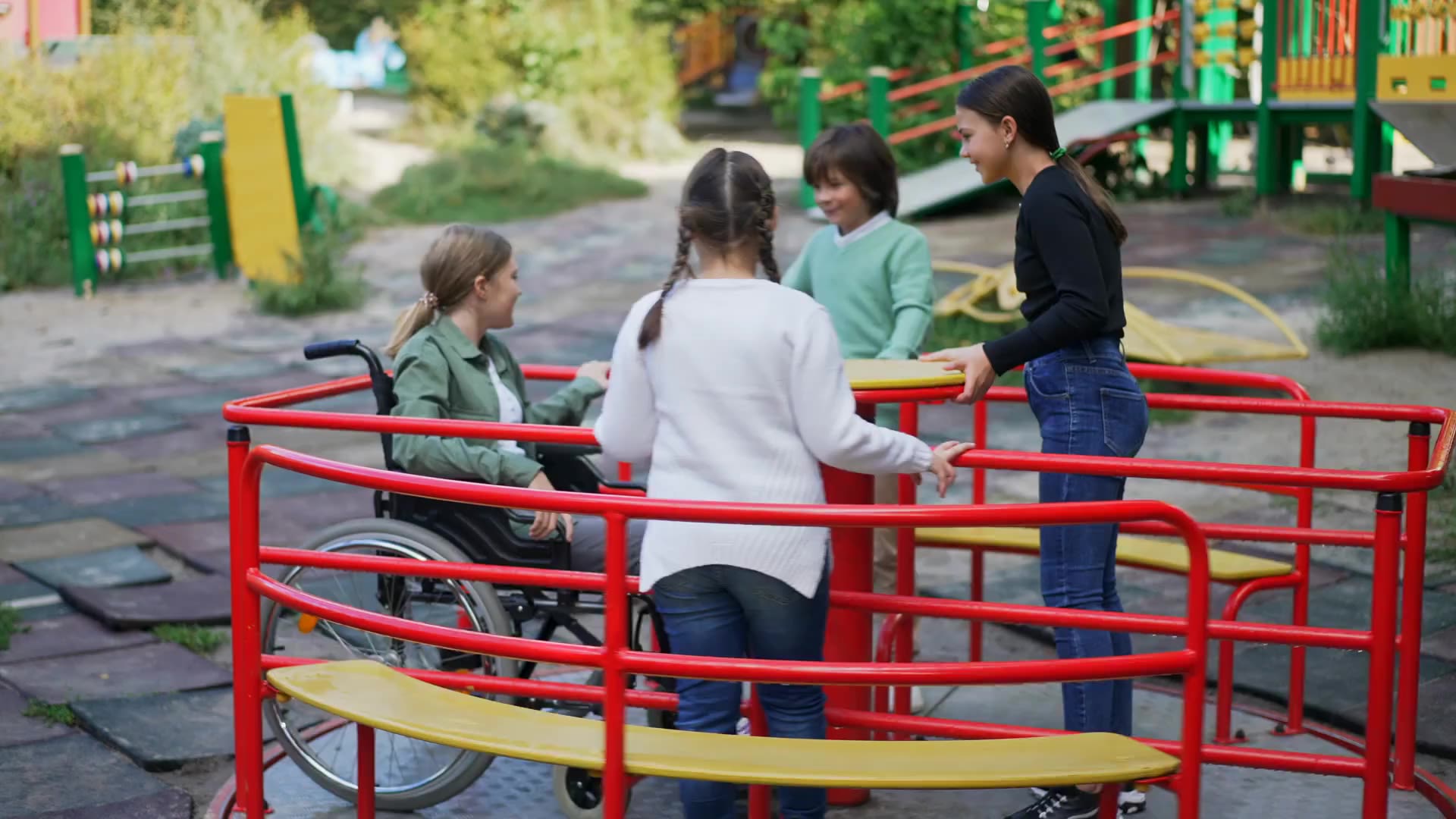 Children enjoy an accessible playground.
Children enjoy an accessible playground.
Ultimately, a society that is inclusive and accessible for people with disabilities benefits all its citizens. Studies show that when everyone participates in a community's daily life, people who live there are happier.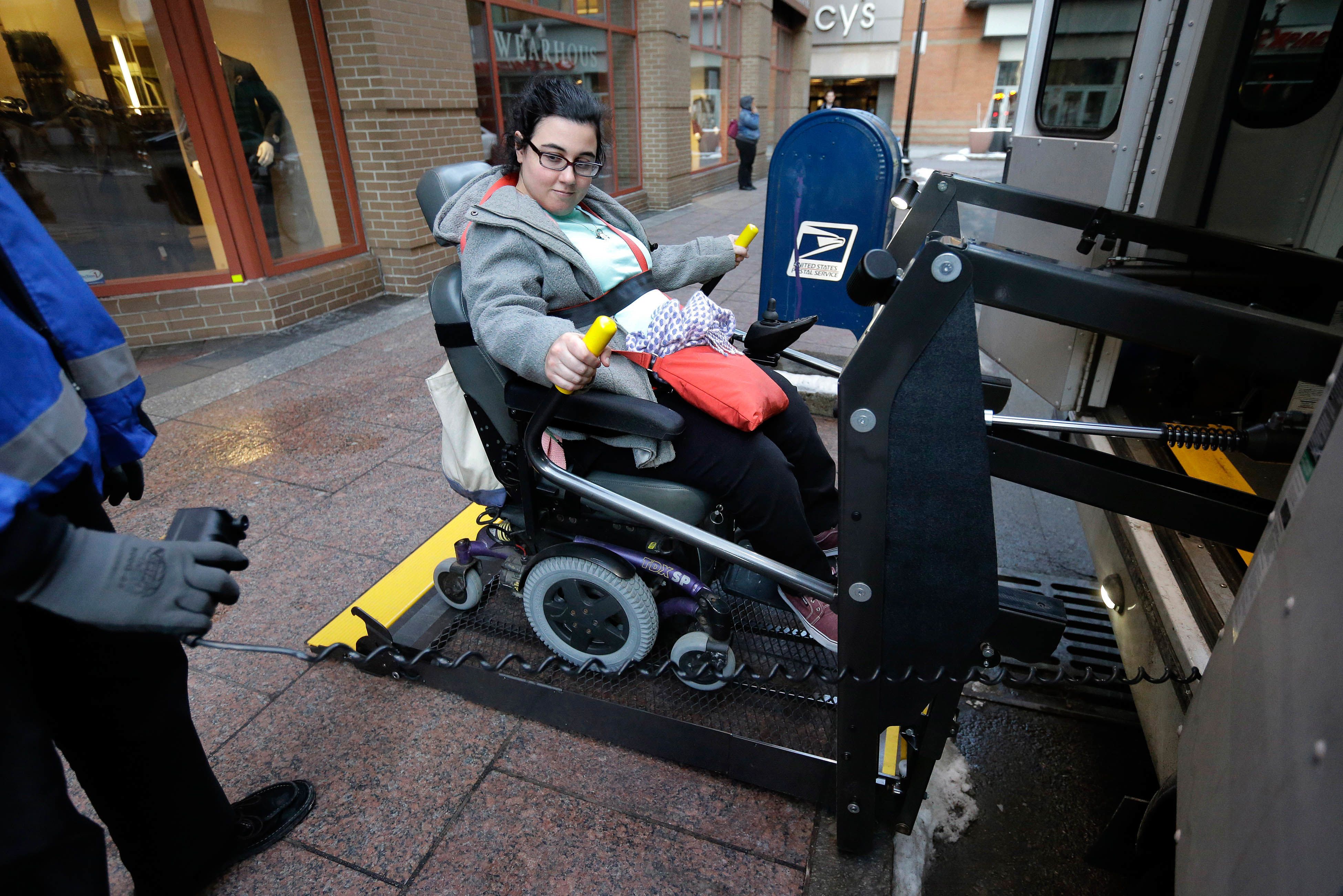 The Netherlands' Constitution was amended in January 2023 to make it illegal to discriminate against those with disabilities. Like U.S. officials, the Dutch Coalition on Disability and Development argues that full inclusion everywhere in the world — from the Netherlands to developing countries — is essential and will benefit all of humankind.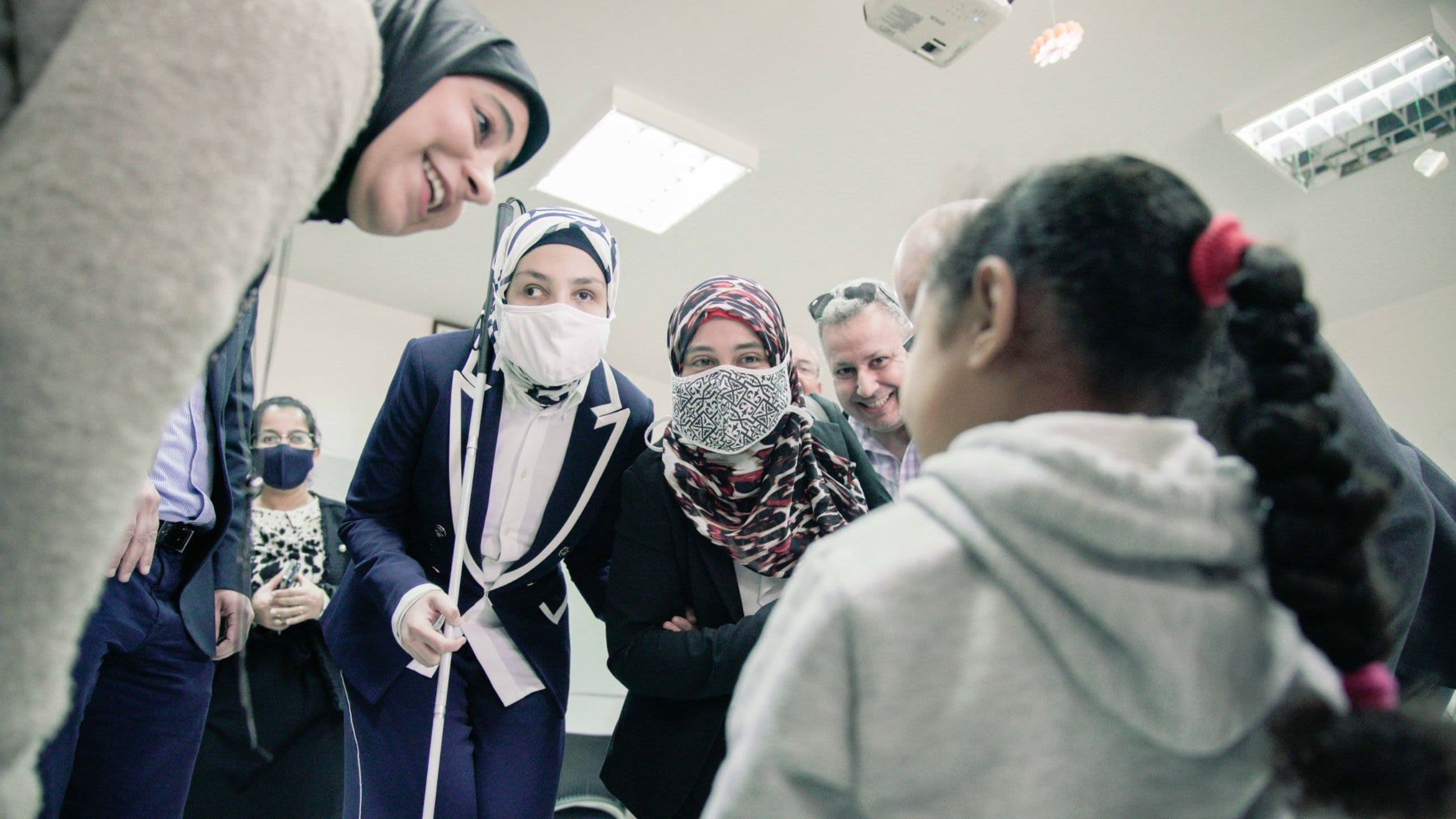 Minkara (center, in black jacket with white trim) meets a child receiving services at the Noor Rehabilitation Center in Casablanca, Morocco. (© State Dept.)
Minkara (center, in black jacket with white trim) meets a child receiving services at the Noor Rehabilitation Center in Casablanca, Morocco. (© State Dept.)
"We need to promote the narrative of inclusion for people with disabilities and not see it as charity or pity but as the right thing to do as a value-based, human rights issue," Minkara told ShareAmerica in 2022.
To learn more about the U.S. government's progress, visit the ADA's website.
To learn more about your government's initiatives for disability rights, check out the United Nations page here.