How well do you know the United Nations?
Take our quiz and find out.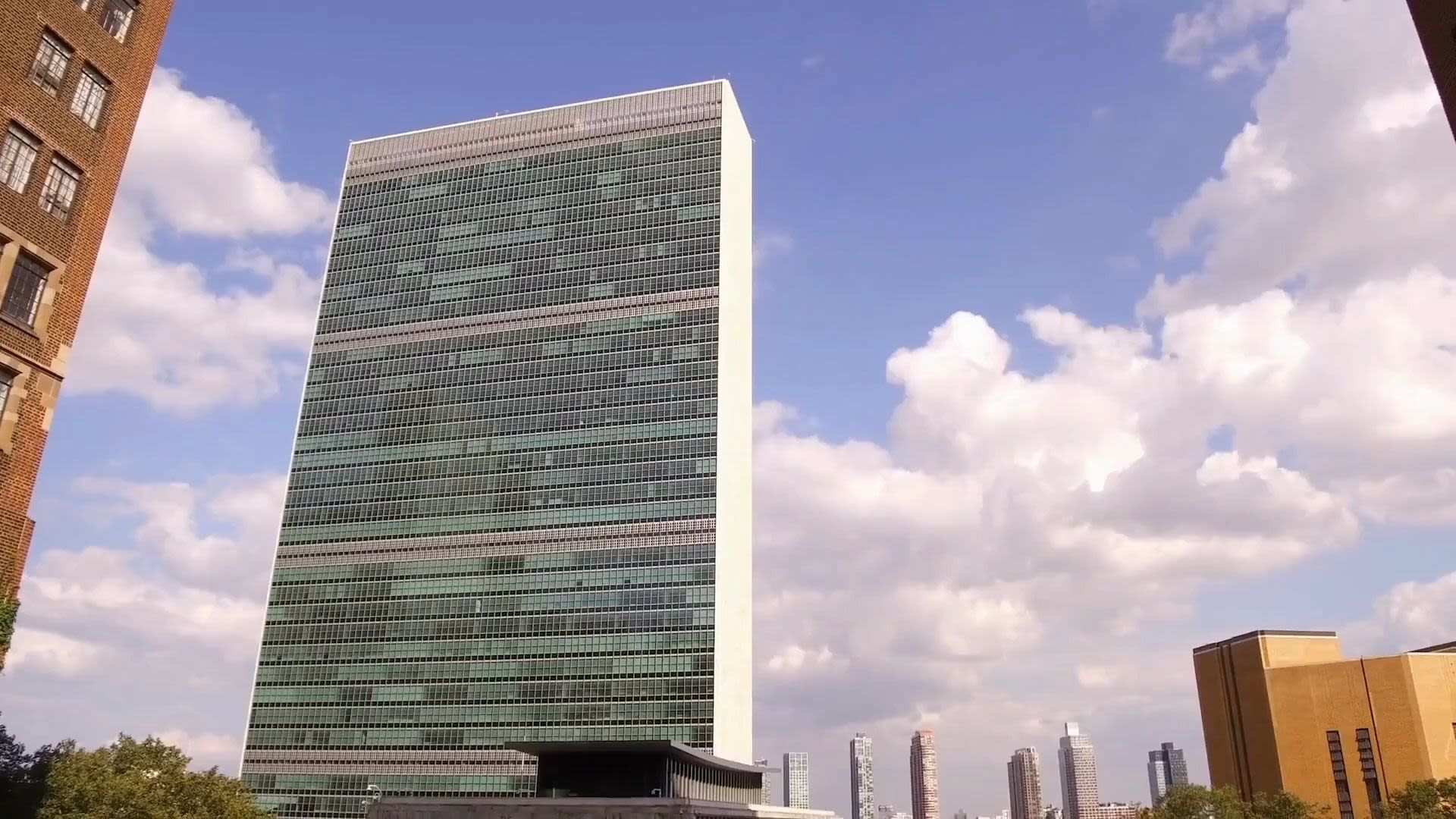 In the mid-20th century, as nations recovered from a period marked by two world wars, they formed the United Nations to maintain peace and security and to support human rights.
The UN Charter was signed on June 26, 1945, during a conference in San Francisco. And three years later, the UN General Assembly adopted the Universal Declaration of Human Rights.
U.S. Secretary of State Antony Blinken calls the Charter and the Declaration "founding documents" that reflect the "world's shared aspirations."
Today, UN members work collectively to resolve conflict, deliver humanitarian aid, protect human rights, and address public health threats. Test your knowledge of the UN and its principles, with this quiz.
Scroll Down
╲╱
Question #1 of 7
How many nations are considered original members of the United Nations?
Answer: C
The UN Charter was a pledge to uphold shared peaceful values and respect for member states' territorial sovereignty. The Charter was the culmination of a grand vision of World War II allies to work constructively together and maintain international peace and security.
In 1945, 51 original member states signed the UN Charter. Today, 193 countries are UN members.
Question #2 of 7
The UN Security Council was formed by five allied states that defeated fascism in World War II. In taking on their roles on the Security Council they anticipated shouldering an extra obligation to preserve peace. Ten additional rotating nations sit on the council, which gives many nations a say in the council's votes, though any one of the five permanent members can veto a resolution.

Which five states formed the Security Council as permanent members?
Answer: A
Following the breakup of the Soviet Union, Russia succeeded to the permanent member status previously held by the Soviet Union. The Security Council historically has sought to assist states in resolving disputes peacefully, consistent with the UN Charter. The Security Council has the authority to impose sanctions on nations that fail to comply with its resolutions and can authorize the use of force to maintain peace.
Question #3 of 7
The Ukrainian Soviet Socialist Republic was among the first 51 countries that signed the UN Charter in 1945. With the dissolution of the Soviet Union in 1991, Ukraine gained full independence and changed its official name to Ukraine. Since that time, Ukraine has not started any wars. During the same time frame, Russia invaded which nations?
Answer: C
Since 1991, Russia has invaded two neighboring nations, Georgia and Ukraine. These invasions have raised fears across Eastern Europe and the Baltic States that Russia could invade other neighboring countries. Prior to its most recent full-scale invasion of Ukraine, which began in February, Russia used Belarus (also a founding member state of the United Nations) as staging grounds for its soldiers. Russia's invasion of Georgia in 2008 resulted in the Russian occupation of 20% of Georgia, which includes the occupied territories of Abkhazia and South Ossetia.
Question #4 of 7
Which permanent UN Security Council member recently vetoed a resolution condemning the February 2022 invasion of Ukraine?
Answer: C
In fact, since 1946, the largest number of vetoes have been cast by the former Soviet Union and then Russia.
The recent veto was predictable, as the resolution calls out Russia's aggression and seeks a withdrawal of its military forces from inside Ukraine's internationally recognized borders.
Although Russia used its permanent-member status to stop the Security Council's resolution, the UN General Assembly adopted a nonbinding resolution deploring Putin's invasion. UN Secretary-General António Guterres calls Russia's war against Ukraine a "senseless war." He says that
"the people of Ukraine and beyond need peace, and they need peace now. Peace in line with the UN Charter. Peace in line with international law."
Question #5 of 7
Russia tries to justify its invasion, in part, by claiming that Ukraine's government was committing a genocidal campaign against ethnic Russian residents in eastern Ukraine. Yet Russia's soldiers are themselves being investigated for war crimes and other atrocities. In which Ukranian city are Russian soldiers reported to have killed over 400 civilians?
Answer: B
Russian soldiers reportedly killed over 400 civilians in late March as the soldiers retreated from Bucha. Dead bodies, with hands tied behind their backs, were left strewn in the streets.
Multiple investigations and inquiries — including those conducted by Ukraine's Office of the Prosecutor General, the International Criminal Court, the UN and the Experts Missions under the Moscow Mechanism of the Organization for Security and Co-operation in Europe — are being conducted into atrocities in Ukraine.
Question #6 of 7
Crimea and the southern and eastern regions of Ukraine are "Russian" in terms of culture, history and language. True or false?
Answer: D
Both Ukrainian and Russian are widely spoken in these regions. While Russia falsely claims that Russians are victims of discrimination, the Ukrainian government respects the region's cultural and ethnic diversity.
In early 2014, Russia unlawfully invaded and purportedly "annexed" Crimea. And, in September 2021, the European Union said that Russia's actions in Crimea were a "blatant breach of international law and key principles of international order. They are a violation of the UN Charter, which prohibits the use of force against the sovereignty, territorial integrity or political independence of any State."
Recent reports say Russia aims to use sham referenda to annex other regions of eastern Ukraine. Its move to install Kremlin loyalists as officials in both Donetsk and Luhansk provinces and recognize them as independent violates Ukraine's territorial integrity. Acquisition of territory through aggression is illegal under international law.
Question #7 of 7
Russian President Vladimir Putin says his 2022 invasion of Ukraine does not violate the UN Charter because it was done to ensure Russia's security. What statement undercutting Putin's position is true?
Answer: D
Russia's invasion violates the UN Charter, a document written to protect the territorial integrity and sovereignty of all states, prohibit aggression by one state against another, and protect the internationally recognized borders of all states.
"Since Russia's full-scale invasion of Ukraine in February, the world has witnessed Russia's flagrant violations of international law and complete, complete disregard for the UN Charter and the principles of peace, sovereignty, and the protection of civilians that it holds dear,"
Ambassador Linda Thomas-Greenfield, the U.S. Representative to the United Nations, said on July 29.
UN Secretary-General António Guterres has also said that Russia has violated the UN Charter.